More than 25 Years of Experience
Muskoka Pest Control
Muskoka Pest Control is Government licensed and fully Insured. We are members in good standing of the SPMAO, CPMA, NPMA and CNLA.
MUSKOKA'S TRULY LOCAL PEST CONTROL EXPERTS
The Muskoka Pest Control team brings three-plus decades of experience in pest control to every home and cottage we care for. Led by Mark Sampson and his son Michael, we provide fast, friendly and efficient customer service and a complete line of residential pest control services to homes and cottages throughout Muskoka as well as in neighbouring regions like Haliburton, Georgian Bay, and Simcoe County.

We know the ins and outs of Muskoka and the region because we live, work, and play here. We have raised – and continue to raise – families here. From Gravenhurst to Huntsville, from Georgian Bay to Kawagama Lake, this is where we live and work.


And it's what makes them us best choice for all your pest control needs.
Our team understands how to deal with mice and carpenter ant issues inside and outside your living space; We have extensive experience in Muskoka and the local region, having cared for thousands of cottages, homes, businesses, restaurants, retail stores and more. We have thousands of happy customers.
Serving all of Muskoka & surrounding area
We offer a complete line of residential pest control services
Fast, friendly & Efficient customer service
What to Expect
Protect Your Paradise
Protect your home or cottage in central Ontario with the professional services of Muskoka Pest Control… and stop worrying about pest problems doing damage to your property or disrupting your leisure time. We specialize in Carpenter Ants, Mice, Spiders, Wasps/Hornets, Bedbugs, Fleas and more… we also offer a full line of retail products to complement an existing service program or for the Do-It-Yourselfer!
Educate people on pests
Provide the products needed to get rid of the problem
Take care of the problem
Focused on sharing knowledge and safety information on pests
Properly educated on the situation
Thousands
Of Cottages Serviced
Thousands
Of Satisfied Customers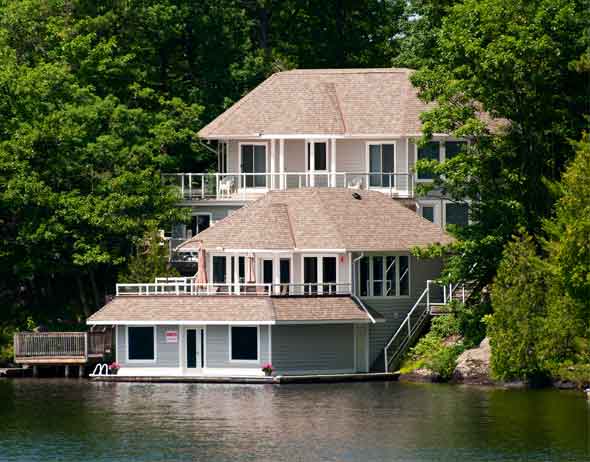 Serving Central Ontario!
including Muskoka, Parry Sound, Bracebridge, Gravenhurst, Huntsville, Georgian Bay, & Orillia

– We can Be reached locally at: Port Carling:
(705) 765-5199
Highly Qualified
Knowledgeable Professionals
Have a question or concern, ask one of our highly qualified professionals! "For years, I tried every way known to man to eliminate Carpenter Ants, Spiders and Mice. I'm on Muskoka Pest Control's Cottage Care Program and now I don't worry about pests at the cottage."

— Elaine M. Port Carling "I almost called one of those big companies when we had a Carpenter Ant problem, thankfully we chose Muskoka Pest Control. I really like my technician, Ed. He was very friendly and on time. Ed knows what he's doing. And the Carpenter ants stay outside where they belong."

— David D. Dorset "Spiders have always been a big issue at our cottage. I thought I'd be doomed to cleaning and sweeping cobwebs every week. After your treatment the spiders are virtually gone. It's a pleasure to sit outside again"

— Terri T. Georgian Bay "We were terrified when we discovered we may have Bed bugs. Your knowledgeable staff explained everything and helped us through the whole process from start to finish. I'm happy to say we are Bed bug free now. "

— Martin G. Gravenhurst "I called several companies who said they we're in my area, but they were in fact coming up from the GTA. I always try and do business locally whenever possible. I was pleased when my neighbour recommended you. Your staff was knowledgeable and friendly, and the quality of service was second to none. "

— Debbie F. Huntsville "Very professional, knowledgeable and completely service oriented. I have tried other companies, but Muskoka Pest Control is right here where my cottage is…"

— Trent R. Port Carling "The prompt service we received was a wonderful surprise! We were concerned we wouldn't be able to get someone out before our company arrived at the cottage for the weekend. Your technician solved our problem quickly and professionally. I will definitely recommend your services to my friends and family.

— Elizabeth S. Parry Sound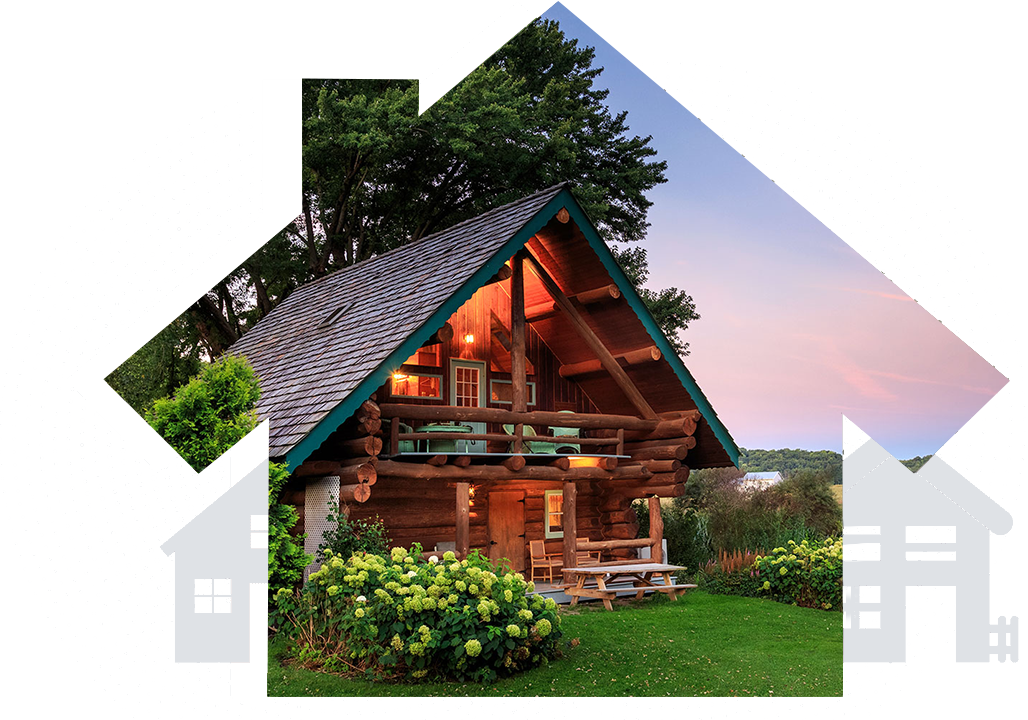 Cottage Care Program
Thorough inspection and detailed report
Worry free emergency response to pest problems if and when they occur in between services
Full coverage for carpenter ants, mice, rats, spiders, wood roaches, wasps and hornets (some exclusions apply)
Target Services
Offering service from Muskoka and surrounding area. We can provide the same great service for your primary residence as we do for your cottage. Let us take care of both and enjoy preferred savings.
And don't forget that we do one time visits! Ask about our Cottage Care Program.
GET SERVICE NOW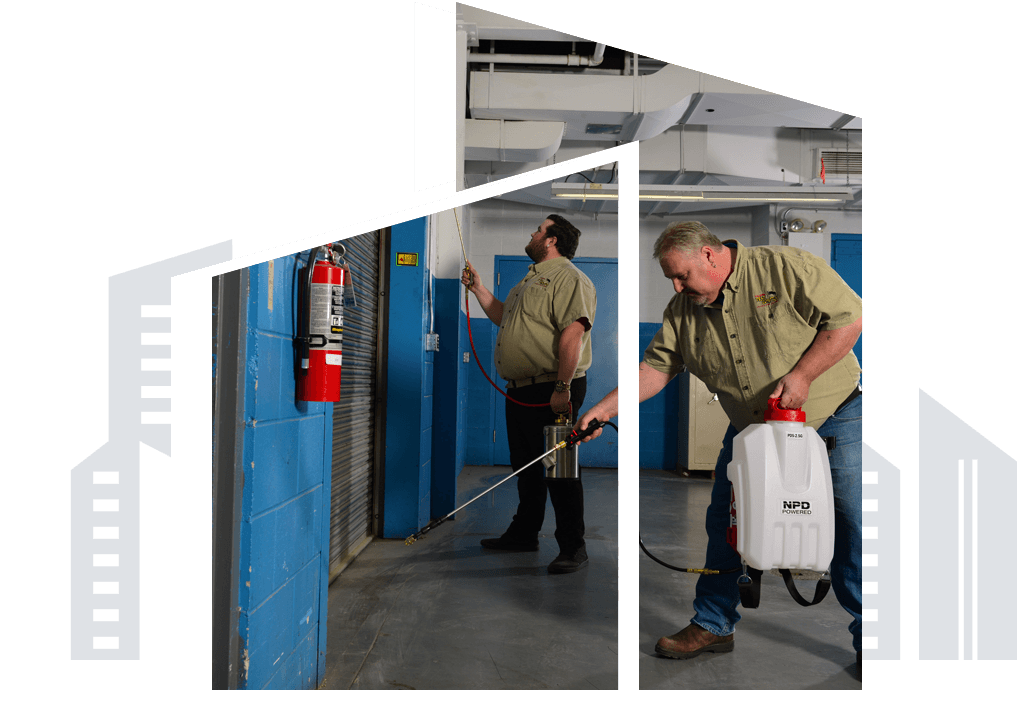 Commercial and retail services
Let Muskoka Pest Control help keep your business pest free!
Protect your business with a custom program.
Pest problems can be a serious health hazard in a commercial environment. Many pests such as mice, cockroaches, ants and flies can disrupt your business and spread disease throughout areas where you, your employees and customers interact.
To further compliment your business, we carry a full line of air fresheners, odour control, urinal screens, and fly control systems.
We offer programs for all types of businesses including:
REQUEST SERVICE NOW
Questions & Answers
How Can I Detect A Bed Bug Infestation
Bed bugs typically cluster together in favorable harborage areas. However, some bed bugs will live by themselves, away from the rest of an infestation. The best way to determine if you have an infestation is to look for bed bugs where you sleep (or rest). In bedrooms, look particularly on and around boxsprings, mattresses, bed frames, tufts, folds, and buttons on mattresses, furniture, such as desks and chairs, behind wall paper, clocks and pictures, cracks in wood floors, and under the edge of carpet. If you travel also check your luggage, where you typically set it down when you enter your home and where you store it.
How Can I Prevention & Control Bed Bugs
Bed bugs, Cimex lectularius, have resurged to quickly become a very important pest of the 21st century, as they invade numerous urban areas. Our society has had a 30+ year "vacation" from this pest, when bed bugs were almost completely removed from North America as a result of mass treatments with older types of insecticides (DDT, Chlordane, Lindane). Recently though, bed bugs have found ample opportunity to increase in numbers and spread through society. Their success is a result of a combination of factors: increased travel of people; improved treatment methods that specifically target other insect pests (and thus not impact bed bugs); and the lack of public awareness. In addition to homes and hotels, bed bugs are also being found in schools, retail facilities, office buildings, libraries, and other public areas.
News & Events
Latest Blog Posts