When does a small ant colony become a big problem? Is it when you see one ant or do you wait until you've found ten? Mark Sampson says the answer depends on who you are.  "We all have a different aesthetic threshold," says Mark Sampson, owner of Muskoka Pest Control. "We all have different opinions on when a little pest becomes an issue worth remedying. Some people ignore the tell-tale signs of infestation, while others react after seeing one bug."Let the experts at Muskoka Pest Control help you Defend YOUR Investment"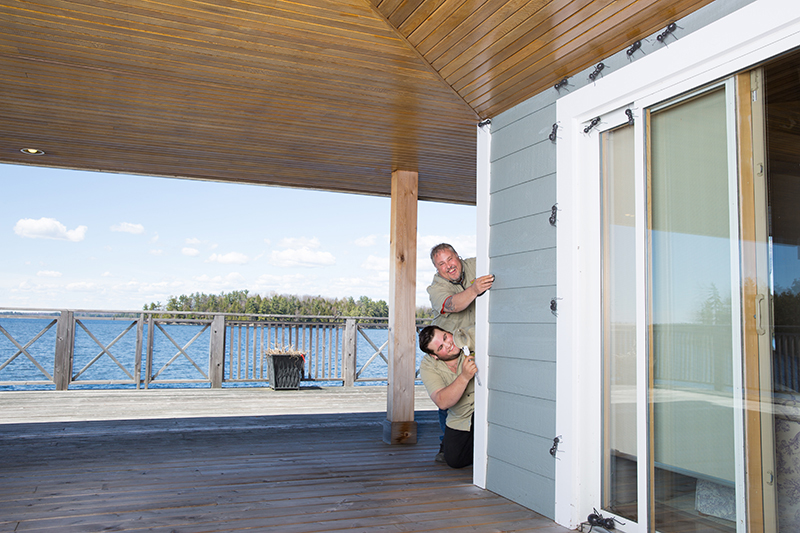 "Some people are proactive and deal with things quickly while others are generally reactive, and wait until something becomes a big problem," says Mark. "But just because we can't see the issue, doesn't mean it's not there."
Rather than wait for a small problem to grow, Mark says the best defense is a healthy offense. He advises his clients to fiercely protect their investments by being alert and aware.  "Get to know your property, and be aware of areas that could attract pests," says Mark. "Sitting water, poor drainage, wet wood and food sources such as bird feeders are all suitable for insects and rodents."
As you look around, keep an eye out for the four things that all creatures need in order to make a hospitable home: moisture, shelter, food and a warm temperature. In theory, if you get rid of one of these elements, it will make the environment less appealing for incoming rodents and insects.
"Look for areas that may be warm, moist and sheltered," says Mark. "It could be a pile of firewood left under a deck, a crawl space in the basement, or tree branches touching the roof."  The best way to protect your home or cottage from pests is through regular maintenance with a pest control company. Muskoka Pest Control offers a cottage care program that can be adjusted to the needs of each property. "We are here to be consultants and to work with you to protect your cottage season after season," says Mark.
Q: How will the mild winter affect pest problems this summer?
A: Because of the moderate weather this winter, mice, for example have had more time to breed and are now a larger issue than before. "Mice used to primarily be an issue in the fall, when the weather starts to cool and they begin looking for shelter," says Mark. "however, the last few years they have become more of a year round issue."
Bottom line: Always be vigilant! "They are indigenous to the area, so they are here, even when you're not. The battle is ongoing."
We know Pests! We know Wildlife! Call the Local Experts!
Contact Us to arrange Service today!
Muskoka Pest Control has been keeping your home, cottage and business pest free for almost 30 years! Serving all of Muskoka and surrounding areas, we specialize in Pest Control, Pest Removal, Wildlife Control and Retail Products. We specialize in pests such as Carpenter Ants, Bed bugs, Wasps/Hornets, Mice, Spiders and Wasps.