Man Burns Down Home Trying To Exterminate Ants
I came across the following article the other day (See Below) and it got me thinking. When I was done shaking my head in disbelief, It occurred to me that I've heard many stories from people over the years regarding all sorts of crazy and unusual methods people have tried in order to eliminate a pest problem. The first thing I should say is that there are a host of over the counter products and devices available and when used properly, they can sometimes solve a problem.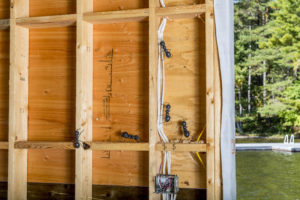 Do I need a Professional?
There are lots of do-it-yourselfers out there. If you do your homework, read label directions, get good advice and have the time and patience to see things through then perhaps you can tackle a small pest problem yourself. Make sure you're not biting off more than you can chew. I've seem many instances where people have made a problem worse or even more of a concern, exposed themselves and their family to harm by misusing pesticides and/or done harm to the environment. I've also had many customers tell me they spend good sums of money and didn't solve the problem and end up calling us anyway in the end.
Maybe you need a professional Exterminator.
We have access to professional products and materials not available over the counter, extensive training, experience and most importantly, the knowledge and tools to solve your problem safely and effectively. When you consider whats at stake, sometimes your first call should be to us!
Article from CBS News
Man burns down parents' house, kills 3 pets in attempt to exterminate ants
OLD ORCHARD BEACH, Maine — A man burned down his parents' house and killed three pets while trying to exterminate ants in his basement with matches, Maine's state fire marshal said.
Devon Doucette, 21, was trying to incinerate the ants with wooden matches when one of them ignited combustible materials, according to investigators. The fire quickly spread to the rest of the house.
Doucette was treated for smoke inhalation and burns after he carried some burning items out of the house. The house is owned by his parents, who were not home at the time, authorities said.
The fire killed two cats and one dog, according to authorities, who also said charges are not likely.
A GoFundMe page was set up to help the family, CBS Portland affiliate WGME reported. The page said it was created on March 19, and by Monday morning it surpassed its goal of raising $10,000.
"Sadly, the wonderful Doucette family had a house fire yesterday and lost everything, including their loving pets," the page says.
"This family is just now starting on their long road on trying to get their life back," it says in its call for donations.
We know Pests! We know Wildlife! Call the local experts!
Contact Us to arrange Service today!
Muskoka Pest Control has been keeping your home, cottage and business pest free for almost 30 years! Serving all of Muskoka and surrounding areas, we specialize in Pest Control, Pest Removal, Wildlife Control and Retail Products. We specialize in pests such as Carpenter Ants, Bed bugs, Wasps/Hornets, Mice, Spiders and Wasps.